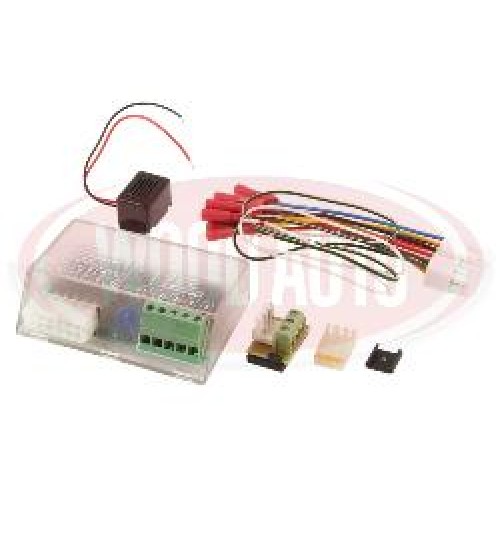 12V Smart CANbus Towing Module ITC1230
---
Availability:In Stock

Brand: Wood Auto

Product Code: ITC1230
---
This unit connects directly to the vehicle's CANbus network. All signal data to the towing module comes from a direct connection to the vehicles CAN Hi and CAN Low wires.
As soon as the module is connected and powered up, it analyses the data the car is sending, recognises the vehicle it is in, dedicates itself to the vehicle and applies the correct codes.
When the vehicle requires data from the towing module to activate towing related functions, the Smart module sends it.
The module has an CAN-activated 12S function to control caravan auxillary circuits. Two switched 2S outputs on the module are activated when then module detects that the engine is running.