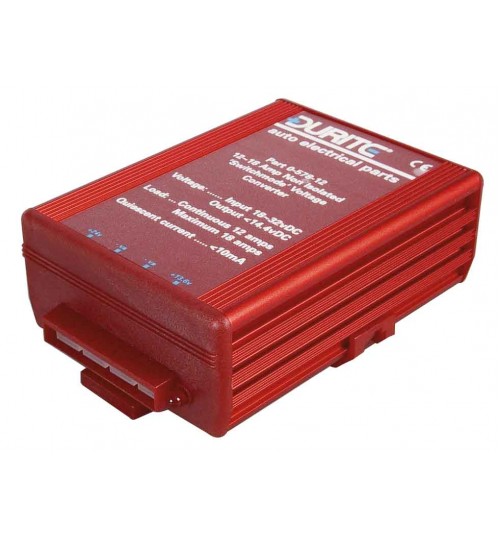 12 amp isolated return 057862
---
Availability:In Stock

Brand: Durite

Product Code: 0-578-62
---
Established design voltage converter featuring the latest technology to give high conversion efficiency, typically greater than 85% low quiescent current and excellent reliability. Installed with a single clip-on bracket.
12 amps continuous, 18 amps intermittent load, switch mode with isolated return, meeting Petroleum Institute recommendations.
For multiple applications or some high power audio systems.
Dimensions
Dimensions
L166 x W 87 x H 50mm
Electrical Specification
Voltage Rating (V)
Input Voltage Nominal 24 volts (20-32 volts) Output voltage 13.6 vdc + 15% -20% Regulated
Approval
Approval Type
CE e11 e13 2006/96/EC 2004/108EC