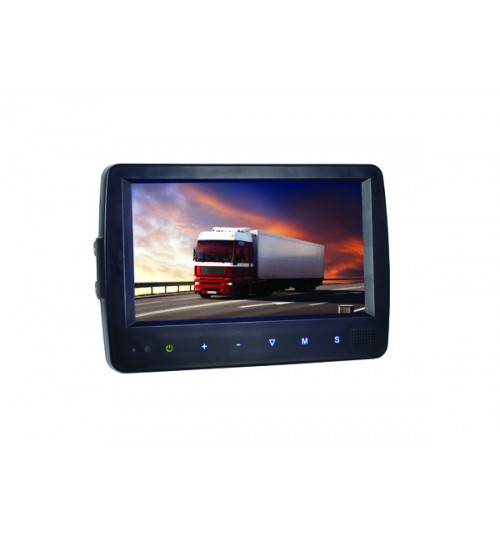 Weatherproof Monitor MON19A
---
---
Product Description
10 - 32 volt 7 inch LCD colour monitor with wide angle view and high resolution digital display. 3 Camera and 3 Trigger Wire Inputs and full remote control.
Suitable for external use on plant machinery or vehicles without an enclosed cab.
This monitor is compatible with all wired Guardian Automotive products.
Monitor comes with visor, bracket, mount, screws, remote control unit and leads.
Technical Data
10 - 32 volt
Audio
7 inch Screen
System Format NTSC/PAL/AUTO

Resolution 800 x 3 (RGB) x 480
Automatic Scanning Function
Automatic Backlighting for Buttons and Brightness Control
Adjustable Viewing Image - Mirror, Normal, Horizontal or Vertical
Approval
Approval Type
IP66