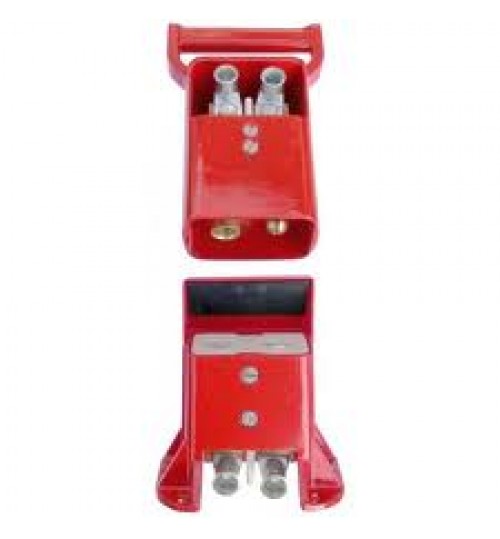 "Griptone" high power connector - RED PLUG
Aluminium housing with brass connectors securely located in a tough DMC plastic compound which isolates them from the casing. A spring-loaded hinged cover in ABS plastic offers protection from the elements. The design and construction allows the option of a completed solderless installation whilst ensuring that personal safety is not compromised by lose connections, a short circuit or a broken casting.
The "Gritpone" system offers a quick, safe and straight forward method of connection a backup booster whilst the vehicle battery remains "in situ"
REPLACEMENT PARTS SEE PCM3
PC17 MATING SOCKET