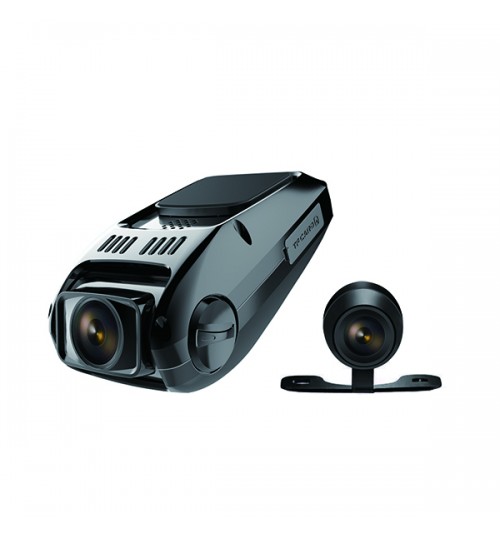 Dash Camera Full HD 1080P 077665
---
Availability:In Stock

Brand: Durite

Product Code: 0-776-65
---
Product Description
Dash-mounted 3 megapixel, 170 degrees view angle camera with 1.5 inch screen. Comes with additional discrete camera.


Features
Automatically powers on and off with the vehicle engine, with loop recording.



Low beam and fatigue warning function.
1.5 inch digital set-up screen with split / alternate camera view.
Manual video recording, photographic and motion detection functions.
Built-in collision sensor (G-sensor) which locks recording.
Comes with USB cable, 12V/24V cigarette cable/plug & 7M lead.
2 fitting options: Stick on windscreen or suction pad (supplied)
Output video shows date and time, location via GPS, vehicle speed & G force.
If a vehicle is allocated to a specific driver, this will count as personal information under data protection law - Data Protection Act 1998.
Electrical Specification
Voltage Rating (V)
12-24 DC
Approval
Approval Type
2nd Camera IP67
Application
Camera Resolution
Main Camera - FHD 1920 x 1080 & HD 1280 x 720 2nd Camera 480P